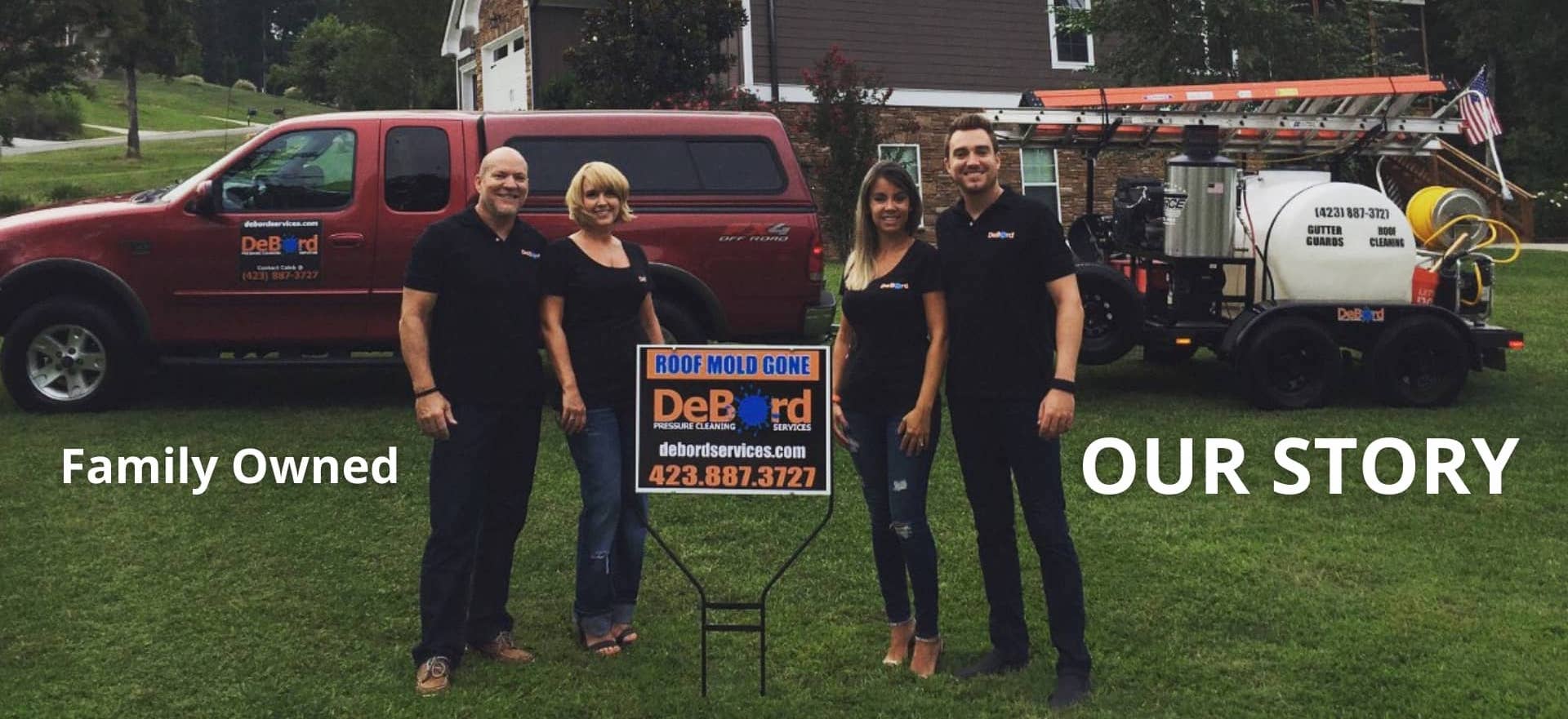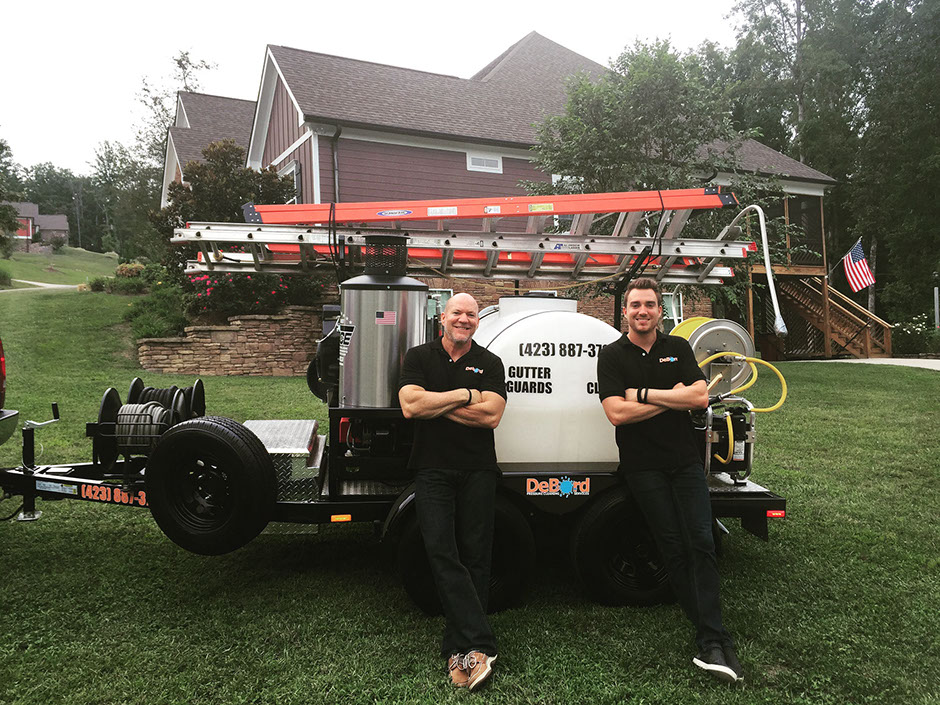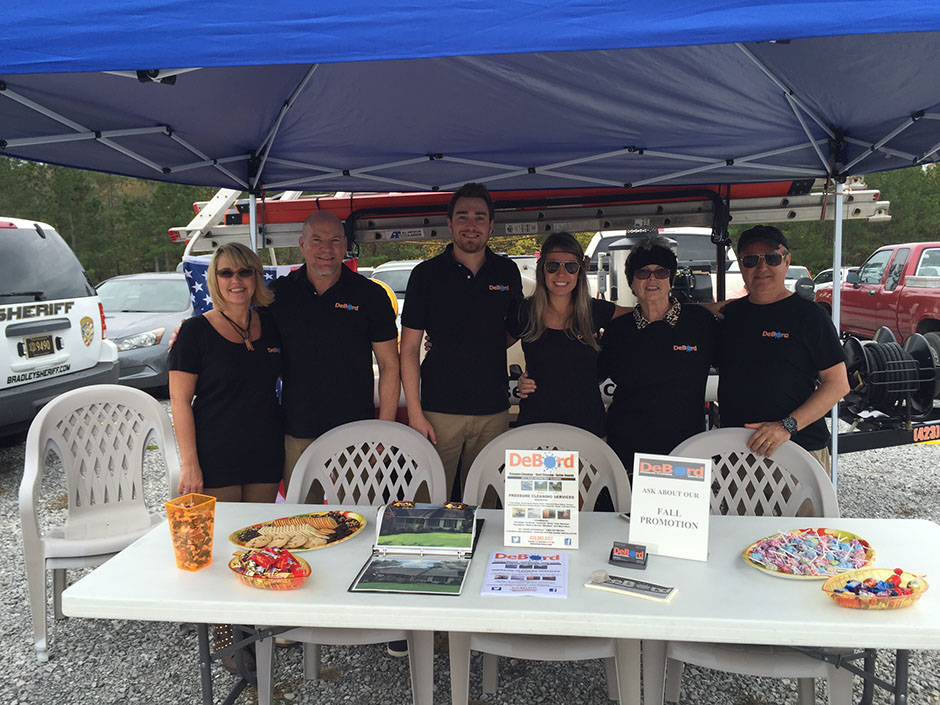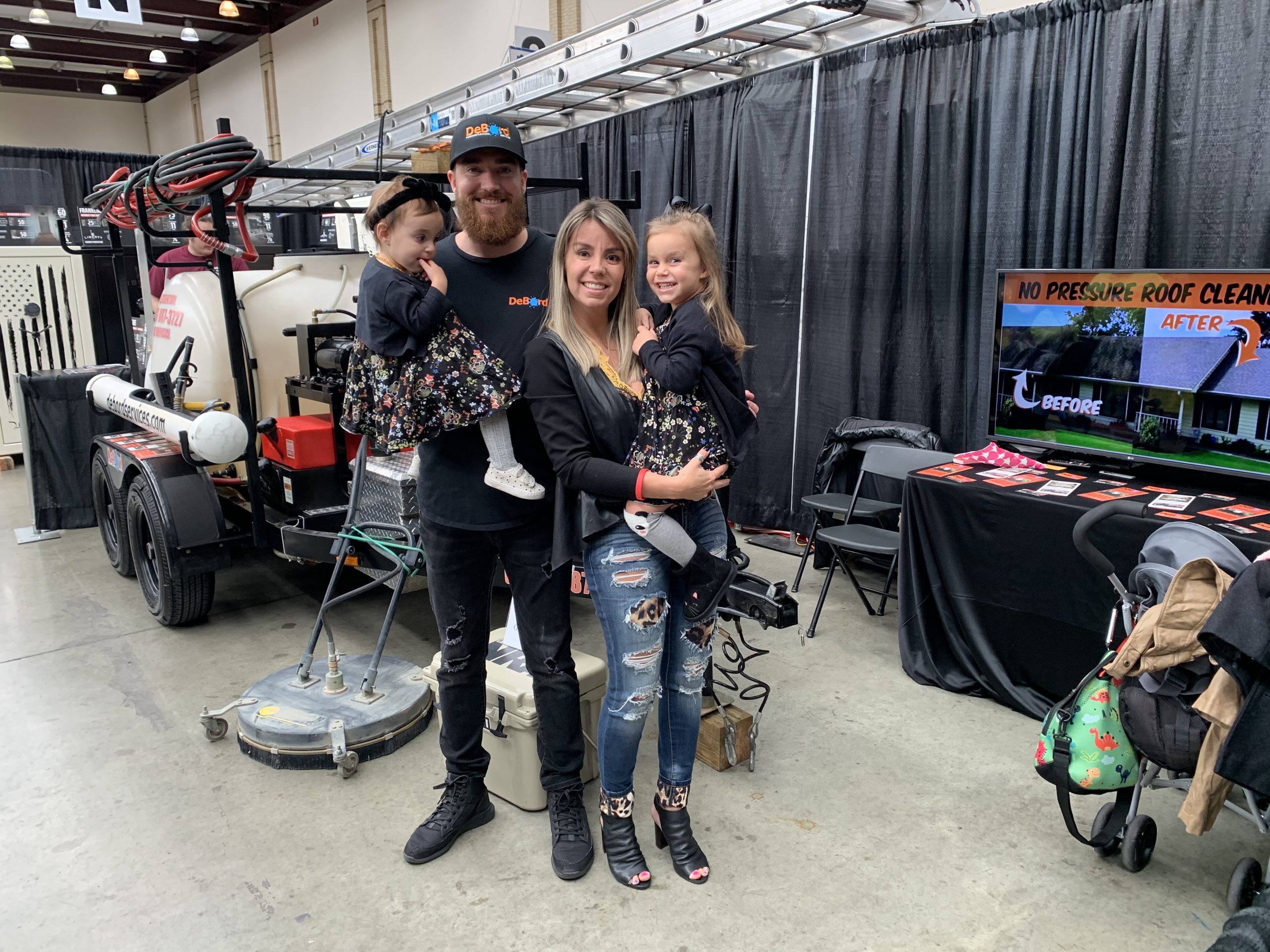 DeBord Pressure Cleaning Services has been in service since 1998 and takes pride in offering exterior property cleaning for

 

residential

 

and

 

commercial

 

clients. Professional pressure cleaning and roof cleaning services at its best, here in the following counties: Bradley, McMinn, Hamilton, Polk, Meigs, Monroe, Blount, Knox, and more.
Our goal is to clean your business or home like it's OUR own while providing excellent customer service!
Our residential and commercial services focus on providing our client with a wide range of services. We offer many techniques and services that will safely complete all your cleaning needs year round. Having your house, driveway, deck, and roof cleaned increases the value of your home and helps protect your largest investment.
In 1998, the company was founded by my father, Thomas DeBord. At the early age of 9, I, Caleb DeBord, started learning the business of professional cleaning. My father taught me to clean our client's businesses or homes like it was our own. We take pride in making our clients happy and satisfied.
We always say that our SOLUTION is your SOLUTION, and if we cannot clean it then most likely you will need to replace or resurface it. We are licensed, insured, and provide workers compensation. Our vision is to always focus on the idea of QUALITY over quantity.
We understand that we are dealing with people's #1 investment of their life, whether it is their home or business. We also typically are never the cheapest, because the majority of the time you get what you pay for. We are deeply rooted in our local community, so if for some reason there is an issue with a completed job then just give us a call and we will promptly return to try and resolve the situation.
My main job is really educating my clients/prospects on the overall correct, professional process of cleaning. For example, most people think we use pressure when cleaning their homes; however, majority is done with our soft wash process and solution. Why use unnecessary force especially when the results are ok at best, and you take the risk of causing damage.
Our proprietary solution will restore whatever we are cleaning to its best possible original condition unless otherwise replaced or resurfaced. Our process of cleaning slightly varies depending on what we are cleaning; however, we have every needed tool and experience to complete the job correctly.
God Bless,

Caleb DeBord
What Can We Pressure Clean for You?
AS A TRULY LOCAL COMPANY, WE ARE WORKING HARD TO EARN YOUR BUSINESS